Parallels Plesk Panel 10 reseller series
3. How to change your Password and Contact Information in Plesk
You may need to change your account password or contact information at one time or another, so let's see how to do that.
1) Click Change Password in the left column.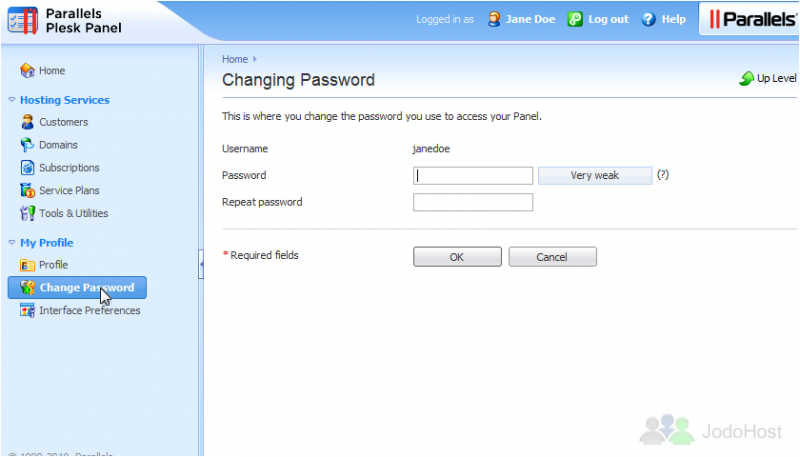 2) Type your new password in these two boxes.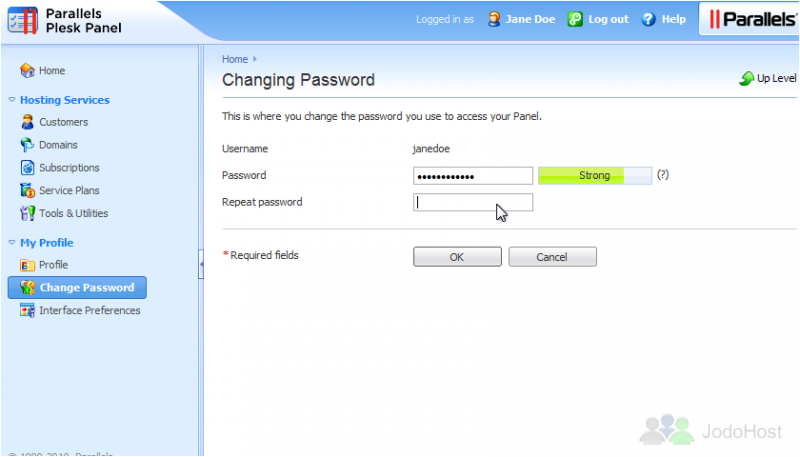 3) Click OK.
4) Click Profile to edit your contact info.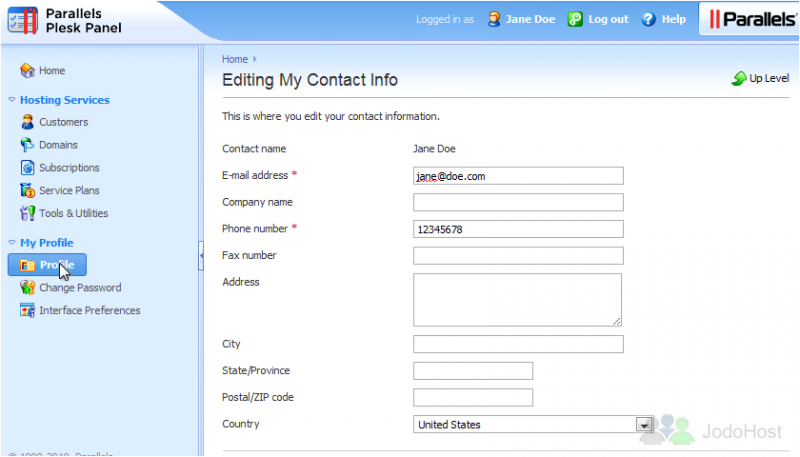 5) Here is where you can enter your company's name and other relevant information.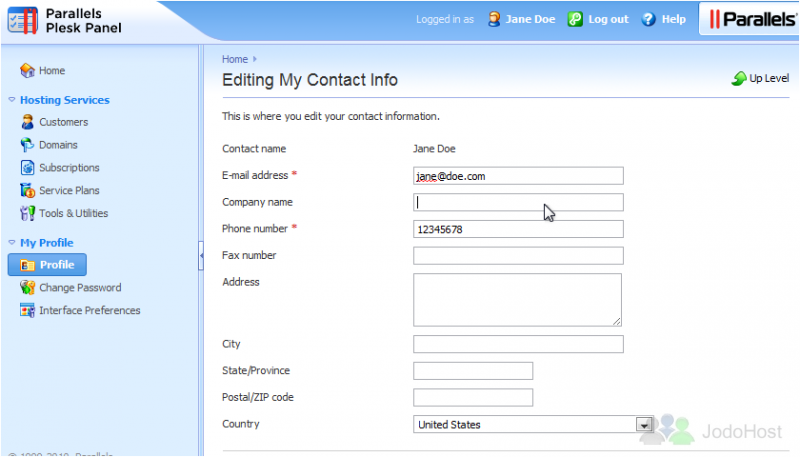 6) Click OK to save.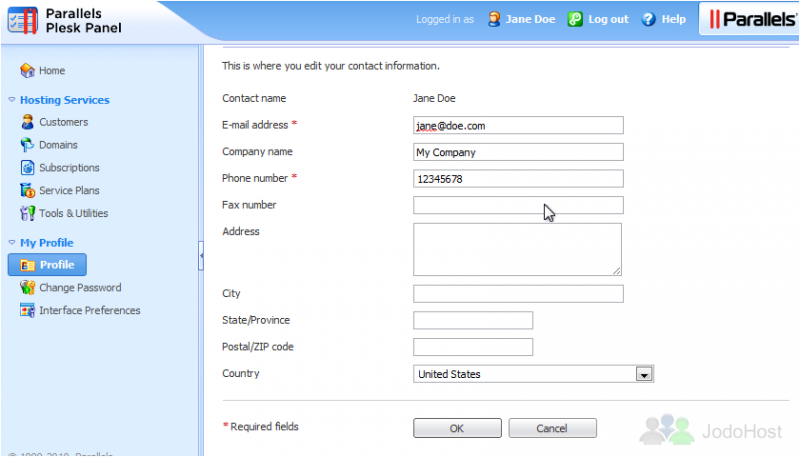 That's it! The profile has been updated with the new changes.