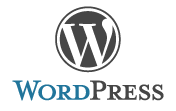 JodoHost reliable WordPress websites and Web Blogs hosting on fast servers.
JodoHost Windows/Linux Hosting Plans features:
Upto WordPress 2.7.1 with PHP 5, MySQL 5 or PgSQL
Secure Apache Server
Free Trial for 7 Days
99.9% Up time guarantee with SLA
24 x 7 x 365 monitoring in our state-of-the-art data center
30 days money back Guarantee
24 x 7 days Technical Support through Live Chat, Tickets support , Email Support and Phone Support
WordPress is an excellant publishing platform. You can have an aesthetics looking website or a blog complying with web standards, and usability. WordPress is both free and priceless at the same time. You can find out more about WordPress by visiting their official site. It is an easy to install software script with complete customizable options supported with lots of plug-ins, coming with WordPress, all for free. Following are the pre-requistites to run WordPress on WebHosting Servers:
PHP 4.3 or greater
MySQL 4.0 or greater
The mod_rewrite Apache module
WordPress uses TrackBack and Pingback technology. This helps a blog to get search engine ranking. WordPress gives its user the freedom to have complete control over it to customization. WordPress use W3C standards, which offers interoperability with latest Web Browser's. Direct publishing features allow a user to edit or make new pages and then publish on the fly. WordPress comes with lost of themes, when makes designing very easy. WordPress is based on WebBlog technology, it has an in-built user registration system. It allows a user to have password protected posts, which makes your blog really private. Even a blogger can have customize users. Users can post drafts, but it not let it publish to the front page. WordPress installation and upgrades is a one click job. WordPress supports XML-RPC interface, with its extended version of the Blogger API, MetaWeblog AP and finally the MovableType API. WordPress comes with lots of free plug-ins and free scripts, themes that can be used to have a Private / Public Blog or a decent looking and SEO friendly websites.
WebHosting by JodoHost:
JodoHost was launched in December 2002. Jodo Internet LLC is the holding company. Since last 7 yrs. JodoHost is meeting customer satisfaction with our Resourceful hosting packages and extended customer support to help our customers to meet their hosting requirements. All JodoHost servers are located in Waco, Texas. JodoHost started off as an India-based company. It has now grown to have customers in over 100 countries.We offer Affordable and featured Wordpress Hosting. There are 1000s of our clients are hosting their WordPress websites and WordPress blogs on our highly secured Apache servers. Jodohost offering PHP 5 and MySQL 5 on its Apache Servers (With Linux Hosting) that meets the basis requirements to run WordPress website on our Secured Apache Servers.
WordPress Hosting Packages*:
*Wordpress Hosting
available with our Windows/Linux hosting packages through EasyApps. JodoHost is not affiliated with WordPress.