Joomla Hosting With H-Sphere

Joomla Installation Guide
Preparation before Installation

Joomla Installation Steps
Before proceeding for installation, kindly make sure all steps are done in section "Preparation Before installing Joomla"
On first page you need to choose Language from drop down menu and click on Next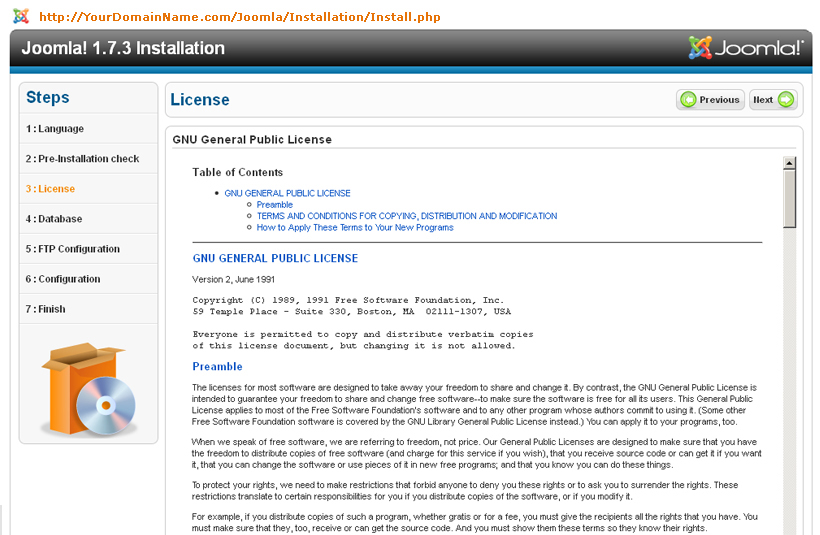 Next page is for pre-installation check, some option are given at right side of the page,
If all showing Yes then click on Next and
if any option showing No then need to correct and then click on Check Again .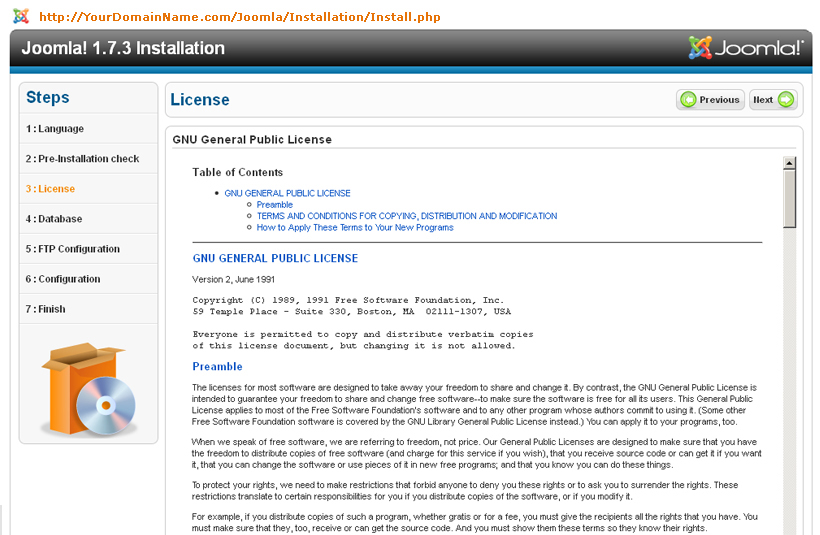 License page need to be check / read and then click on Next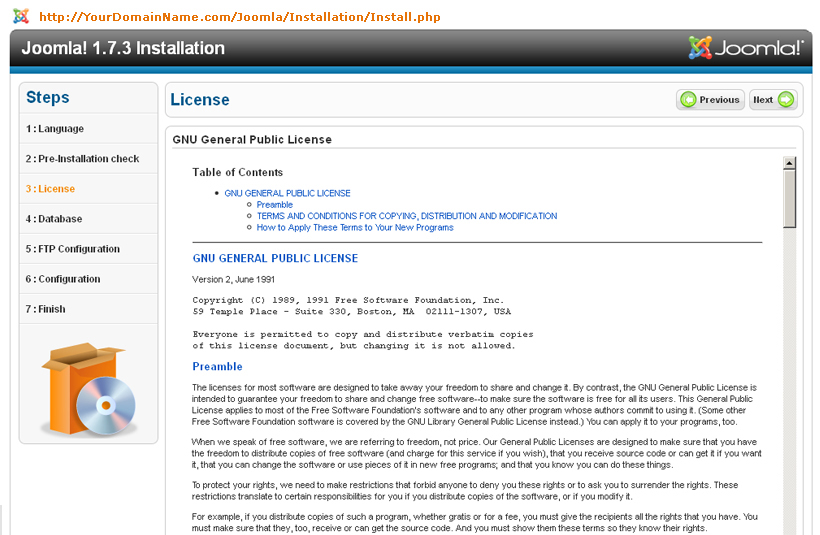 At Database Configuration page you need to fill database details in the given fields and click Next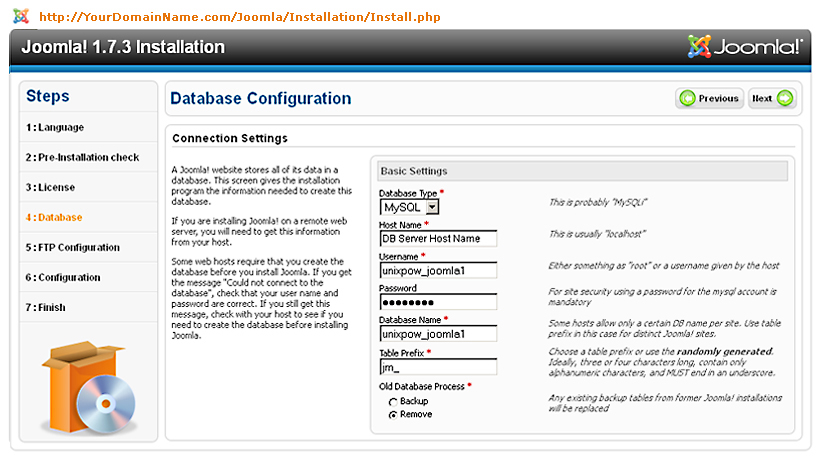 Skip FTP Configuration page and click on Next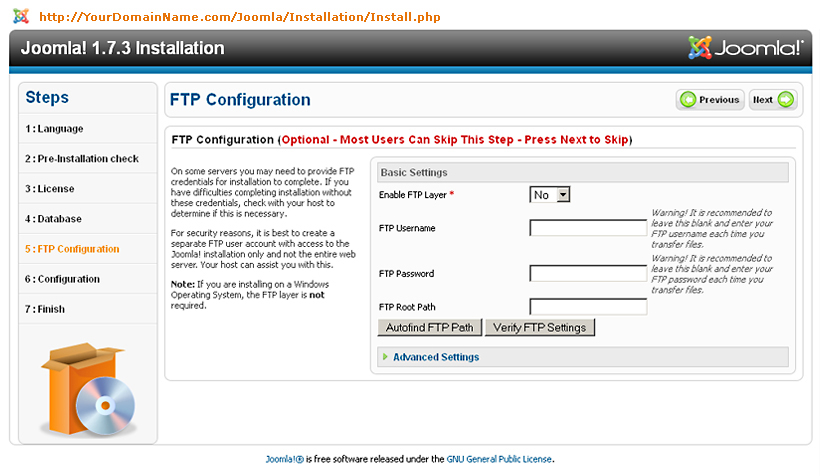 At Main Configuration page which need site and admin section details (email id, admin username and admin password) and click Next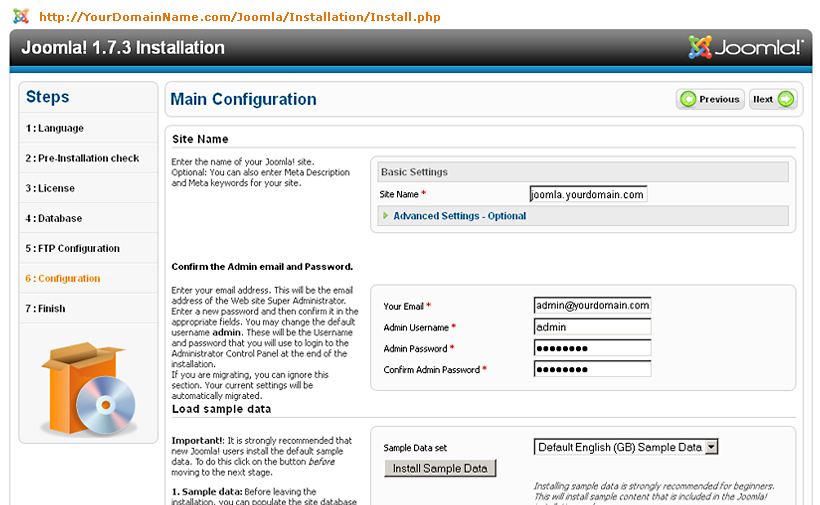 You can see Installation finish page, with Administration login details. Copy these administrator login details for further use.

Then you may click on Administrator button to enter in admin section and use Administrator login details to login in Admin Control panel.